Gluing Attaching Machine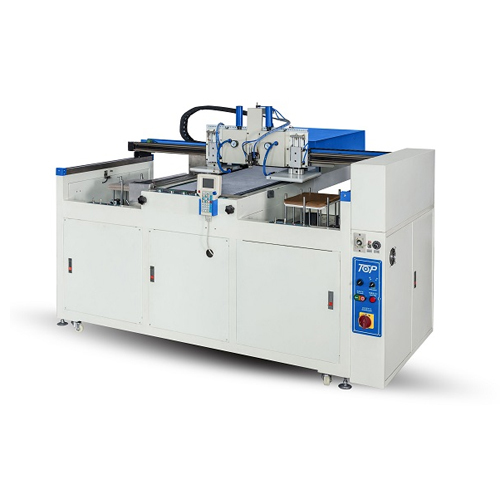 Gluing Attaching Machine
Product Description
Our customers can avail from us a high performance Gluing Attaching Machine use best in class adhesives that make sure protection of environment by promoting recycling process. Due to their remarkable features, the provided Gluing Attaching Machine is demanded for flap gluing of corrugated boxes and is widely used in book binding houses & printing industry. In addition to this, our provided machine can be availed by our customers in customized options according to their given specifications.
This machine has highest degree of automation,widely applicable to producing wallet, handbag, case and some other similar product. It is together with placing gluing spraying adhesion- feeding, no manual intervention. When working, people just need to place the material to the table, hundreds of pieces can be put in one time, a few kinds of different material alternate gluing and adhesion.
Easy to operate, you can set a programme by the control box or just programme through CAD CORELDRAW or some other soft wear then transfer to PLT format by computer , and download into the machine.
High speed,

together with placing gluing adhesion feeding, its speed is 10 times to manual.

It can glue full surface,and also part of material.
No matter leather, paper, non woven, EVA,or sponge, all be can be caught.
After gluing,materials are press two times, to ensure the fastness.
High precisely, Homogeneous surface, no stack glue.
Glue bucket is completely sealed, glue is never dry. in one hand, to reduce waste of glue,in another, to avoid environmental pollution by noxious gas.
Many kind of glue are applic

a

tive, such as all-purpose adhesive, pu glue, neoprene, latex and most of liquid glue.
Specification :

Model : Top2455
Dimension : 1950x2300x1300mm
Voltage : 220v
Power : 2kw
Working area : 400x500mm
Capacity of glue tan : 10L
N.w : 500kg